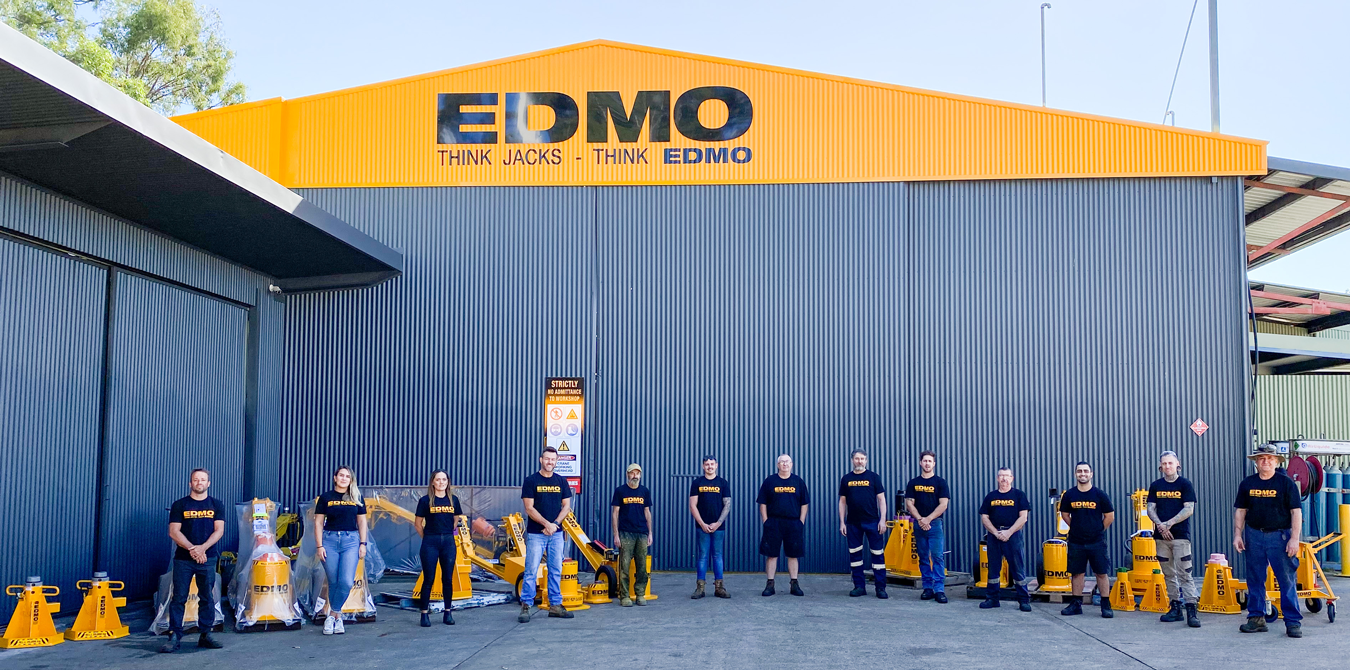 The core business of EDMO is heavy lifting – safely. Originating from a complete lack of jacking equipment in the Australian mining sector over fifty years ago. EDMO's founder set out to provide an innovative and safe lifting solution for heavy machinery.
EDMO has evolved to focus primarily on jacks, stands and attachments required to lift heavy equipment safely. Partnering with us gives customers the benefit of fifty years' experience in the design and manufacture of quality jacks and stands. We work closely with our customers to provide options that can be adapted to the specific requirements of all machine types.
EDMO has a zero-incident safety record and a reputation for uncompromised Quality, Reliability and Robust design. Ensuring that lifting operations are always safe, even under the toughest conditions. There is nothing accidental about EDMO's choice of colours, which have endured for fifty years. The contrasting yellow and black shouts safety in every language. The colours are instantly recognisable as the EDMO brand.
EDMO Equipment is manufactured in Australia, to meet or exceed safety standards throughout the world. That is why EDMO is used in 22 countries – from China to South Africa to the United States – people in the mining industry trust EDMO for their heavy lifting needs.
Think Jacks, Think EDMO